| | |
| --- | --- |
| Find | Quotations |
Tomaso Giovanni Albinoni

1671-1750
A Baroque

composer, who was also a gifted singer

and violinist

. Only a few of the 50 operas

he wrote survived, and nowadays Albinoni is mainly famous for the Adagio in G minor, reconstructed from his manuscript by Remo Giazotto in the 20th century

, and has become one of the most popular classical works around the world.

1582-1652
A forgotten Italian

composer; the "Miserere"

a long 9 part religious piece he wrote was solely in the possession of the Catholic Church, never notated nor copied; Mozart

memorized and later notated this long, polyphonic

piece, with no mistakes whatsoever.

1908-1975
An American

composer of classical music, including the "Syncopated Clock" and "The Typewriter", written for the famous "Boston Pops" orchestra.

1900-1971
Among the giants of jazz

. A singer, a trumpet

player and a popular composer who became the ambassador of jazz music around the world. Famous for his rugged bass voice

and warm trumpet improvisation (credited with starting the tradition of improvised solos thatís considered one of jazz musicís signs). Among his famous songs - "Hello Dolly" and "What a Wonderful World". Aged 11, he was sent to an orphanage by the young delinquents' court. It was there where he learned to play the trumpet and the clarinet

. When he was 17, he joined his first jazz band, starting a glamorous career, begun as an instrumentalist, later switching to singing, due to a medical condition preventing him from playing for a few months. Armstrong invented a style of singing, where the vocalist uses meaningless syllables to emulate an instrumental solo. He became a successful artist and a leader of great jazz bands, especially the "Louis Armstrong Stars" which toured the world and swept up millions in the love of jazz.


Farid El Atrache
1915-1974
An Egyptian

composer and singer

who became one of the pillars of art and popular music of the Arab nations, and participated in hundreds of films, in which he performed his songs.

1714-1788
Johann Sebastian Bach's

third son, and an independently important composer. A pioneer in the allegro-sonata

form and the symphony

, and a skillful pianist

and harpsichord

player. Was court musician for the King of Prussia

, Friedrich the Great.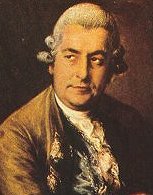 Johann Christian Bach
1735-1782
Johann Sebastian Bach's

youngest son, who lived many years in London

and was called, therefore, "the English" Bach. He taught music to the royal family and wrote music in many forms, from opera

to instrumental forms as symphonies. After hearing his music in London, young Mozart

admired him and copied his composition style in his works.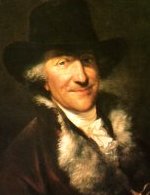 Wilhelm Friedemann Bach
1710-1784
Johann Sebastian Bach's

eldest son, and a composer himself.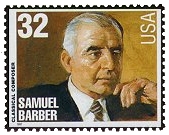 Samuel Barber
1910-1981
American

composer. His works include two symphonies and the operas

"A Hand of Bridge" and "Antony and Cleopatra" . But his most famous work is the Adagio for Strings.



Count William "Bill" Basie
1904-1984
A well-known jazz

composer and leader of a successful Swing

band in the 1930's and 1940's in the United States

.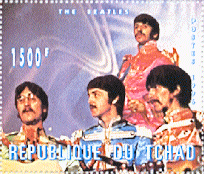 "The Beatles"

1960-1970
British

Rock band from Liverpool. One of the most important popular music bands of all times. Members of the band, Paul McCartney, John Lennon, George Harrison and Ringo Starr, became famous for their sweeping Rock and Roll

music, but later in their career, the band was not just satisfied with the astonishing admiration they gained, and was in constant search for new musical sources of inspiration, from traditional Hindu music, to the psychedelic music of the end of the 1960's. The great legacy of this band continues to fascinate pop

fans till now, but the hopes for their reunion were dashed with John Lennon's assassination by a lunatic fan in 1980. Their best album, considered one of the best pop records of all times, is "Sergeant Pepper's Lonely Hearts Club Band". Among their greatest hits: "Let it be" and "Lucy in the Sky with Diamonds".

1801-1835
A well-known opera

writer who, together with Donizetti

and Rossini

, was a central artist in the Italian

opera of early Romanticism

. He composed captivating melodies that allowed singers to display their high ability. "Norma" is one of his famous operas.

1897-1984
An Israeli

composer, born in Germany

, who was affected by Jewish music and its tradition, already in his native country. Having immigrated to Palestine in 1933, he became the pillar of Israeli music and one of the leaders of the school, combining oriental

elements with western writing and orchestration. He won the state award in Israel for his "Neim Zmirot Israel", and his first symphony

is one of his important works.


Alban Berg
1885-1935
An Austrian

born composer who wrote in the dodecaphonic system

, and was one of the leaders of this trend. His works, such as the opera

"Wozzeck" are considered the most important 12-tone pieces.

1925-
An Italian

composer who uses a graphic notation

technique and quotations from other musical pieces in his works (sort of a musical collage). Was engaged in electronic music

, too, for a while.


Leonard Bernstein
1918-1990
A well known Jewish American

pianist

and conductor, who was also an intriguing composer; he wrote in a variety of styles, from musicals

(such as the successful "Westside Story"), ballets

(music in a free, light style), to symphonic

music, like "Jeremiah". Was the conductor of the New York Philharmonic Orchestra.


Gilles Binchois
1400 - 1460
Composer from the Netherlands, who worked at the court of Burgundy. Along with Dufay (whom he knew) and Dunstable, Binchois is generally regarded as a major figure in 15th-century music. Although he composed much simple sacred music (masses

, magnificats, hymns

and motets

), he is mainly remembered for his secular chansons

, mostly in the rondeau form, with texts dealing with courtly love.


Hildegard von Bingen
1098-1179
Medieval

composer, healer and prophet. Hildgegard of Bingen began having visions as a child, but it wasn't until she was in her forties that her revelations in Christianity made her turn to composing. She founded convents and wrote plays, liturgies and hymns in praise of saints. Her compositions continue to be performed and recorded today. Incredibly prolific, she was also considered a healer and early theologian and she was venerated by the church.

1880-1959
A Jewish Swiss composer, many of whose works drew their inspiration from Jewish themes. He was a clock and watch merchant who wrote music in his free time. After moving to the United States

he composed many pieces, among which "Israel" - a Symphony

on a Jewish theme, and a rhapsody

for cello

and orchestra

called "Solomon".

1743-1805
An Italian

composer who operated most of his life in Madrid, Spain

. He was a virtuoso cellist

and composed many and diverse chamber

works. He also wrote 10 cello concertos

that demanded extraordinary skill from the soloist, and 18 symphonies

, although less known.

1838-1920
A German

composer who won most of his fame for the concerti for cello and violin, and less for his pieces for choirs

and orchestras; viewed as a Romantic

composer, although he lived long into the 20th century

.

1866-1924
A composer and an excellent pianist

. Opposed Romanticism

and supported the return to melody and Neo-classicism

, unlike the atmosphere of his time, of trying to keep from melody towards something else, new directions.

1637-1707
A virtuoso organist

who had a tremendous impact on Johann Sebastian Bach

(who walked 200 miles on foot in order to hear him play), and a conductor in Lubeck

, Germany

.

William Byrd

1543-1623
An English

composer who, alongside Palestrina

, was a grand polyphonist

in his time, the late Renaissance

. His work is diverse in nature, but he particularly excelled in madrigals

.


John Cage
1912-1992

An American

20th century

composer, whose artistic path was full of fascinating musical experiments, known for developing aleatory

music (music created by the combination of random sounds).

1605-1674
A Baroque

Italian

composer, mostly remembered for his contribution to the development of oratorio

and cantata

, by deploying greater instrumental diversity than before, and by further developing recitative

. "Jephte" is his most famous oratorio.

1855-1899
A Romantic

French

composer, who worked in many forms, instrumental and vocal, inspired by Wagner

and César Franck

, but nowadays his work is rarely performed, except for a one-movement violin

concertino, called "Poème".

1899-1978

Luigi Cherubini
1760-1842
A fruitful Italian

composer who wrote operas

and religious music, nowadays remembered for Beethoven's

admiration to him, and less for his operas.

1749-1801
An Italian

composer of the Classic period

, mainly remembered for his operas buffa

. Was very successful in his time.

1926-1967
Among the leading saxophone

players of American

jazz

, bandleader and composer who heavily influenced 60's and 70's jazz. Known as an artist of a unique sound in his improvisations. He was known as a writer of wonderful jazz ballads, and his improvisation technique, rich in complex harmonies, saved him a place of honor in jazz history. Among his famous pieces - "Giant Steps", "Naima" and "Equinox". His study of African

and Indian

music eventually led to him to popularize the soprano saxophone.


Aaron Copland
1900-1990
An American

composer, who combined in his works folk

music, jazz

and serial

techniques. Among his important pieces, "Lincoln's Portrait" and "Rodeo".

1942-
A jazz

composer and pianist

, who incorporates elements of Latin music and classical

music in his art, familiar to him no less than jazz. He works in a variety of styles, from free jazz

, fusion

, and in the past he played in Bebop

ensembles, with Miles Davis

and others. Among his famous works is "Spain" (with an introduction of a short quotation from Joaquín Rodrigo's

"Concierto de Arajuez".

1653-1713
A virtuoso violinist

, who, as a composer, created the concerto grosso

and had a tremendous impact on Bach

. His influence on the development of the violin in his period was very significant. He also composed many sonatas

, and 12 concerti grossi for string orchestras

.

1824-1874
A Romantic

German

composer, particularly remembered for his opera comique

"The Barber of Baghdad", one of the very few German operas in his time that does not imitate Wagner's

style.

1668-1733
A Baroque

composer known for his harpsichord

textbook, and for the excellent harpsichord works. He is also the father of a great dynasty of musicians in France

, just like the Bach

family.

1791-1857
A composer who owes most of his publicity today to the piano

exercises, an inseparable part of modern piano teaching.

1865-1950
A diverse Swiss composer and teacher, whose significance is mostly in being the developer of Eurhythmics

, a system of physical training by rhythmical movement to music. In 1915, he founded the Institut Jaques-Dalcroze in Geneva.

1926-1991
Trumpeter

, bandleader and composer whose straightforward trumpet

playing set him apart from the virtuoso Bebop

players of the 50's. One of the first to experiment with ďmodal jazz improvisationĒ

, where extended solos are played on top of one - or two - note accompaniments. Used electronic instruments to create an original kind of jazz-rock fusion

music that was featured on his influential 1969 album "Bitches Brew".

1836-1891

1862-1934
A German

composer, born in England

, who wrote Romantic

music affected by impressionism

. He was also influenced by the music of Afro-Americans, having stayed in the United States

for a while. At the end of his life he became blind and crippled, yet continued to compose various pieces.

1781-1858
A German

composer who won his place in the history books mainly for Beethoven's

"Diabelli" Variations. In 1819, the Viennese music publisher Anton Diabelli circulated a waltz

of his own invention to 50 composers, each of whom was requested to contribute a variation to the collective project. Beethoven at first disdained the theme, but then overreacted to Diabelli's invitation, conceiving not one, but 33 variations.


Gaetano Donizetti
1797-1848

One of the greatest artists of Italian

opera

in the early 19th century

. Wrote technically demanding works, that allowed opera singers of his period to show off their remarkable vocal capacity. Among his important operas: the eternal "The Elixir of Love" (L'Elisir d'amore),Lucia di Lammermoor" and "The Daughter of the Regiment" (La fille du régiment).


John Dowland
1562-1626
An Irish renaissance

composer, who wrote many madrigals

and was one of the best lute players of his era.


Guillaume Dufay

~1400-1474
Among the significant Flemish composers in the 15th century. He was a priest, and wrote many masses

and motets

, but also a lot of secular music (more than 70 chansons

). The mass "Se la face ay pale", based on a chanson he himself composed, is his most important piece. His other famous mass is based on the most popular secular cantus firmus

, "L'homme armé".

Paul Dukas

1865-1935
A French

composer mainly famous for his programme music

, and especially for his brilliant "The Sorcerer's Apprentice", one of best-known program pieces ever written.

1390-1453
An English

composer and a great polyphonist

, who wrote different sorts of religious music, from masses

to motets

, and some secular work as well. Very famous in his time, and a gifted mathematician.

1899-1974
Among the predominant American

jazz

composers of the 20th century

. Wrote many of the famous jazz songs, such as "Satin Doll" and "Take the A Train", constituting masterpieces of jazz legacy to this very day. He founded and ran excellent jazz bands, which he also conducted, and is considered the most fruitful of jazz composers in history (more than 1,000 orchestral pieces). As one of the founders of big-band jazz, he wrote scores based on each band memberís unique sound.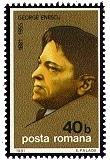 Georges Enescu
1881-1955
A Rumanian composer; many of his works incorporate Rumanian folk elements.

1845-1924
A French

composer, whose best-known piece is his Requiem. It was his biggest success, although he composed other wonderful pieces, such as the 13 nocturnes


for piano, and the opera

"Penelope" - all peaks of his art, yet less popular.

1922-
A contemporary German

composer who writes in a variety of styles, from serial music

to American folk music.

1822-1890
A Romantic

Belgian composer, who served as an organist

in Paris

most of his life. Only in his old age, did he become successful, thanks to a string quartet, even though he also wrote some orchestral works and versatile organ music.

1510-1586
A late Renaissance

Italian

composer. Was the church organist

of Saint Marcus Cathedral in Venice

. Among his works, organ music, motets

and madrigals

, and many pieces for woodwinds

.

1557-1612
Andrea Gabrieli's

nephew, who inherited his place as church organist

of Saint Marcus Cathedral in Venice

. Was the teacher of composer Heinrich Schütz

, and a writer of both vocal and instrumental music. He created the first known instrumental work to have markings in the score to indicate changes in volume dynamics

. Gabrieli is also one of the first to specify the instruments to be employed for the various parts of a musical work.

1685-1732
An English

composer, among Handel's

contemporaries, whose piece "The Beggar's Opera" won tremendous success, mocking different phenomena in English society of his time, including the music and melodies of Handel, who closed his opera house because of him.

Carlo Gesualdo

1560-1613
A composer of madrigals

and motets

, who varied his music through novel, bold chromaticism, that was one of the elements delivering the end to the old-fashioned ancient mode system.

Dizzy Gillespie

1917-1993
Trumpeter

, bandleader and composer who, with Charlie Parker

and Thelonious Monk

, were the architects of the modern jazz style known as Bebop

. His dazzlingly fast syncopated solos, bold harmonies and formidable range made audiences gasp. His improvisations chopped melodies into unprecedented chord progressions and rhythms. Through his work with Cuban percussionists, he helped introduce Afro-Cuban rhythms such as the mambo, to American jazz audiences.


Philip Glass
1937-

1865-1936
An important Russian

composer who was also Rimsky-Korsakov's

student. Wrote national

Russian music, and later in his life, also universal and cosmopolitic music.


Michael (Mikhael) Glinka
1804-1857
A Russian

composer, considered the father of Russian national

music. His national works include the opera

"Ruslan and Lyudmila" and the folk fantasy

"Kamarinskaya".

1909-1986
A well known jazz

clarinet

player, and the manager of a successful jazz band in the 1930's. Was the central figure in the school of Swing in American

jazz, and one of the only white people who led jazz during those years.

1734-1829
Belgian composer and teacher, lived, since he was 17 years old, in France

(where he died). Gossec was a pioneer in writing symphonies

in France. Some of his greatest works were written for giant outdoor performances celebrating the French Revolution, including his Te Deum for 1,200 voices and 300 wind instruments. He also composed many operas and ballets.

(c. 540 - 604)
Pope (as Gregory I) credited with the introduction of 'Gregorian chant'

, although it is likely that his contribution was one of standardization and organization rather than composition.

c. 990 - c. 1050
Italian

monk and musical theorist from Arezzo. While training singers for the cathedrals, he developed the hexachord, a six-note scale used to aid sight-singing. The notes were named after the first syllables of the first six lines of the "Hymn to St. John the Baptist"

: ut, re, mi, fa, sol, and la. This became the basis of later systems of solmization. Guido also developed the Guidonian hand, a mnemonic device that gave note names to the tips and joints of the fingers, and popularized the use of coloured lines in written music to indicate pitch.


Adam de la Halle
1220-1287
A French

composer and poet (trouver). Composed many motets

and rondeaus

. "Robin et Marion" is his most important work.

1929-1977
A popular Egyptian

musician. Mostly sang national, anti-colonialist and love songs. He joined the Arabic Music Institute in Cairo in 1941 and became famous for singing the songs of Mohamed Abdel Wahab

. He sang expressive poems by poets such as Ahmed Shafeeq Kamel, Abdul Rahman Al Abnoudi and Salah Jaheen.

1904-1969
Among the greatest American

jazz

players of the 20th century

, remembered as the first tenor saxophonist

to have led the tenor to the center-stage. Thanks to him, the tenor saxophone turned from an accompanying instrument, to an improviser equal to other members of the jazz band. Hawkins also turned out to be a gifted composer, and his 1939 record "Body and Soul" is particularly remembered.

1892-1955
A French

composer who was a member of the famous "Le Six"

, consisting of French composers who challenged the conservative music of their time. His music was versatile and included the oratorio

"King David" and the orchestral "Pacifique 231".

1854-1921
A German

composer mostly involved in opera

. A friend of Wagner

and Kurt Weill's

teacher, whose "Hänsel und Gretel" is the best known of his operas.

1890-1962
A 20th century

composer who was Gabriel Faure's

student. Wrote music in light style; among his works, operas

and orchestral pieces (a flute concerto and a chamber concertino for saxophone), and film music

, too.


Charles Ives
1874-1954
An American

composer, who, in addition to being a successful, wealthy insurance agent, wrote fascinating music that included multi-metre and multi-rhythm, use of collage and microtones. Of his famous works is the orchestral "Three Places in New-England".

Michael Jackson

1958-
An American

Pop

superstar. When five years old, joined his four brothers in the family band called "The Jackson Five", and his talent for singing and dancing made him the star of the band. In 1971, he issued his first record as an independent artist, and his success ever since is one of the biggest in the history of pop music. His album "Thriller" became the all time best selling record in history, and gave him his superstar status. His music videos are staged as real movies, and he uses them to demonstrate his dancing and vocal gift. Jackson's concert tours are a huge success.


Leos Janácek
1854-1928
A Czech

composer who only became famous in his old age. He taught himself music (an autodidact

), and his work, influenced by Czech folk music, includes 11 operas

, such as the famous "Jenufa". He also composed instrumental music such as the orchestral "Sinfonietta"; his work was also inspired by literature, like Dostoyevsky's "From the House of the Dead". He was a choir conductor and wrote the "Glagolitic Mass", and many other vocal pieces.

Scott Joplin

1868-1917
Founder of the pianist

"Ragtime" style, which is one of jazz's

forefathers. Wrote famous ragtime pieces, like "The Entertainer"

(mostly remembered from the movie

"The Sting").

1904-1987
Russian

composer, pianist

and writer. Composed operas

, 4 symphonies

, violin concerto, cello concerto and 3 piano concerti, piano pieces and songs.

1885-1945
A composer of popular music

and musicals

, who also wrote several "serious" works such as the orchestral "The Portrait of Mark Twain".

1823-1892
French

composer of Spanish

descent. Best remembered for his Symphonie espagnole (for violin

and orchestra) and the cello concerto.

1325-1397
Italian

composer, who lost his sight as child and played organ

, lute and flute. A Florentine by birth, Landini was a leading figure in the ars nova

.
Composed over 140 ballatas

(polyphonic

songs), caccias

(2 part canons), and many madrigals

. He created the "Landini Cadence"

, in which the 6th degree is inserted between the leading-note and the octave. This cadence was used in works of Guillaume de Machaut

, Josquin des Préz

, Palestrina

, Victoria

, and Monteverdi

.

1532-1594
A particularly fertile Flemish composer, who wrote over 2000 pieces, including madrigals

, motets

, chansons

and German lieder

.

1857-1919
An Italian

opera

composer who became famous for his "The Clowns" (I Pagliacci), one of the best operas of the "opera verismo"

style, a school that believed in writing operas on realistic topics from the lives of contemporary people, instead of mythological and medieval themes. His late operas were less successful, as "La Boheme", that failed facing an opera on the same plot by Puccini

.

c. 1135 - Paris, c. 1201
Great French

composer active as church musician in Paris

. Also called 'Magister Leoninus'. The most important composer of organum

. He wrote a 'Magnus liber' - a large book of chants used at a Paris church (later rebuilt as Notre Dame) for all the principal feasts of the year. The music of this book is an extension of a primary improvisatory tradition. A main figure in the 'Ars Antiqua' (Old Art - The medieval European style, based on plainsong and organum, centered in the Notre Dame church or Parisian school). Followed by Pérotin

.

1923-
A contemporary Hungarian

-Jewish

origin composer who makes much use of clusters

in his work. The "Kyrie" from the requiem he wrote was used in the film soundtrack

of "2001 Space Odyssey".

1300-1377
French

musician and poet, considered the chief exponent of 'Ars nova'

in France

. One of the most widely celebrated composers in the field of polyphonic

song-writing, his 'Messe de Notre Dame' is considered the earliest surviving polyphonic

mass

which is composed entirely by one composer, and also the first written for four voices. He also wrote motets

to religious texts and dozens of secular love songs, some in a very intricate scheme of construction, and developed the ballade

and rondeau

. Also was involved in diplomacy.

Madonna

1958-
A successful American

pop

star, whose records are sold in the millions around the world. Madonna owes her success to her provocative music videos, but no less to her ability to run her business affairs wisely and constantly change her public image. She is also a capable performer and an actress in movies and musicals

, such as "Evita". Among her greatest hits: "Like a Virgin", "Frozen", "Papa don't Preach". Madonna dominates the media to an unprecedented extent, and she has managed again and again to raise global interest, provoke the Church and conservative people in general - which, of course, contributed to her record sales by millions.

1554-1599
Italian

composer who wrote 200 madrigals

. Although he never held a church appointment (exceptional for an Italian of his period), he wrote Mass

and other church music.

1890-1959
A 20th century

Czech

composer, affected by Czech folk music, but was also a firm believer in the Classic forms (neo-classicism

) and in musical impressionism

.

1863-1945
An Italian

composer known for his operas

, and especially "the Envy of the Villager" (Cavalleria Rusticana), that became one of the classics of the realist school of late Romanticism

(called verismo

).

1842-1912
A brilliant French

composer of excellent melodic skill and a dramatic ability, particularly remembered for his operas, like "Mannon", and "Werther", according to Goethe's work.

1926-

1908-1992
French

composer and organist

. His music shows various influences, from Greek to Indian rhythms, and Stravinsky

and Debussy

. His "Quartet for the End of Time" was written and first performed in 1941 in a prison camp in Silesia, during World War II.

1791-1864
A Germany-born

composer who was very successful in Paris

thanks to his operas

, written in the spirit of the Italian school. A composer who won tremendous adoration in his life as excellent and innovative, revered even by Wagner

, for his amazing mastering of the opera craft. Nowadays snuffed at by experts, with some exaggeration, who view him as an effect frantic. "The Huguenots" (Les Huguenots) and "The Prophet" (Le Prophète) are two of the operas he wrote and remained successful after his death.

The Mighty Five. A group of Russian

composers united around the idea of national

Russian music in the 19th century

. The group consisted of Borodin

, Cui, Balakirev, Mussorgsky

, and Rimsky-Korsakov

.

Darius Milhaud

1892-1974
A modern composer who used polytonality in many of his works. Among his prominent pieces, "The creation of the world" (La Création du Monde), combining Blues

and jazz

. Member of the "Le six"

group. Read more here

1922-1979
A jazz

composer and a famous bass

player, who was also a pianist

and a poet; one of the most important jazz artists of the 20th century

, with over 300 excellent pieces. He was an amazingly inventive bass player. Mingus created counter-melodies and sophisticated harmonies, and possessed a unique sound of his own. His original works are saved in the American

Library of Congress, side by side with manuscripts of Mozart

and Beethoven

.

1917-1982
A jazz

composer and pianist

, one of the most important in the 20th century

. Known as the man who, together with Charlie Parker

and Dizzy Gillespie

, developed the Bebop

style in American

jazz. As a pianist, he possessed a unique sound, lacking in virtuosity and even strange, compared to other leading pianists in his era, but his playing is considered sophisticated, and demands the listener's attentiveness; only then, is the geniusy of thematic development and pianistic improvisations exposed. He used many dissonances and unconventional melodies, and the audience rejected his music for a long time, whereas jazz musicians worshipped him. Nowadays his greatness is widely recognized.

1450-1505
Dutch composer, among the greatest of the Flemish school

, who was also a professional and successful wandering singer, who traveled through Europe, and is especially remembered for his religious music, including motets

and masses

.

1430-1495
Franco-Flemish

composer and singer - one of the greatest counterpoint

composers of the Renaissance

. His most imposing works are his mass settings. He wrote ten complete masses

, some settings of the Ordinary, and a few motets

. The masses are of two kinds; those based on pre-existing material, like the Missa "L'homme armé", and those which are freely composed. He also wrote some secular works and was the teacher of Josquin des Préz

. His 'Missa pro Defunctis' is the earliest surviving requiem

.

1819-1880
A composer born in Germany

(Jewish by descent) who worked in France

and became famous through his popular operettas

such as the successful "Hoffman Stories".

1653-1706
A German

composer and an organist who had a vast influence on Johann Sebastian Bach's

organ

writing. Particularly known is his passacaglia "Cannon in D major".

1920-1955
A saxophonist

and a jazz

composer, who, together with the pianist

Thelonious Monk

and trumpet

player Dizzy Gillespie

, created the Bebop

style. In many people's opinion, he was a genius and the greatest alto saxophone player in jazz. He left school at 15, and became a famous professional musician, known to all as "Bird". He died at only 35 years of age, and became a jazz legend.

1933-
Polish composer. He frequently uses sounds drawn from extra-musical sources, note clusters

and unorthodox effects, as in his "Threnody for the Victims of Hiroshima". Penderecki's religious works like the "Polish Requiem" and "Stabat Mater", include a unique mix of conventional and avant-garde elements.

1710-1736
A genius late Baroque

artist, who died at only 26 years of age. His famous works are the intermezzo "The Mistress Servant" (La Serva Padrona), one of the brillinat exemplars of Opera buffa

, that impressed Verdi

and Puccini

.

1561-1633
The Italian

composer who invented recitative

in the opera


. "Daphne" and "Euredice" were the first operas ever played on stage, and those were his creation.

~1155-1200
French

composer, active in Paris

as choirmaster of today's Notre Dame Cathedral. A leading exponent of organum

, he composed complex music in the "Ars antiqua"

(ancient art) style and took a leading part in the revision of Léonin's theoretical book - the 'Magnus liber'. Among his finest vocal works is the Beata viscera. Pérotin is also one of the earliest composers known by their name.

1921-1992
The Argentinean composer and player of the bandoneon

who has successfully taken the tango

music from the working-class dancehalls and nightclubs of Buenos Aires to the international concert stage.

1899-1963
A French

composer, member of the famous "Le Six"

, grouped in Paris

, and although he was of poor musical education, composed many and diverse pieces, such as the musical joke "The Policeman Nobody Appreciated".

1571-1621
German

composer of a large number of madrigals

, motets

, and hymns

. He also described the musical theory and instruments of his time in the book "Syntagma musicum".

1935-1977
One of the biggest successes in Rock and Roll

, known as the pioneer of Rock music. Born in Mississippi, and a devout Christian, Elvis was exposed to the religious black music - the gospel

, and also to blues

and country

music. As a young man, he was a truck driver, but later he decided to start recording songs. The result was amazing: the young white man who dared to sing in the black style (formerly considered corrupt and decadent) became the most successful singer

in American

history. He created a new style of performance, and his music was a breath of fresh air, compared to everything else young people had known before. His hits "Hound Dog" and "Don't be cruel" were the onset to an astonishing career of singing and acting in movies. In the 1960's, he became addicted to drugs, and during the 1970's he tried to restore his career, and succeeded in doing so. Yet, his compulsive eating, that replaced drugs, made him very fat and he lost his beauty and charm. His death from a heart attack struck his fans, and his Memphis mansion called "Graceland" became no less than a pilgrimage site. He is said to have sold more records than any other singer in history.

1697-1773
The composer who holds the record of 300 flute concerti

- more than any other composer in music history.

1873-1916

A late Romantic

German

composer, considered Brahms's

follower, for his meticulous keeping of Classic

patterns and pre-Classic forms, including theme and variations (like in "Variations and Fugue on a Theme by Mozart"). He was a talented organ

improviser, a quality that explains his tendency toward variations

derived from improvisation.

1936-

1879-1936
A brilliant Italian

composer who used symphonic

music well, to describe Rome in "Fountains of Rome" (Fontane di Roma) and "Pines of Rome" (Pini di Roma) and other topics, in symphonic poems

like "The Birds" (Gli uccelli), describing a bird singing in Roman forests. In his operas

, he was affected by impressionism

, as in "The Flame" (La Fiamma) and "The Sunken Bell" (La campana sumersa).

1570-1628
A Jewish Renaissance

composer, who was one of the central artists who created the monodic

style in European instrumental music. He tried to revive the Jewish synagogue music and bring the spirit of Renaissance to it - by writing prayers and psalms

music in the contemporary polyphonic

style. This bold attempt was rejected by the conservative rabbinical establishment of his time.

1869-1937
A French

composer of late Romanticism

and early 20th century

, one of the neo-classicist

composers, who believed in writing in Classic forms. An important piece he wrote is "Bacchus and Arian" (Bacchus et Ariane).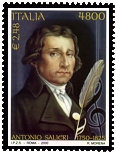 Antonio Salieri
1750-1825
A versatile composer, conductor and a master teacher, among whose students were Beethoven

, Schubert

and Liszt

. Nowadays, however, he is remembered by many for the evil gossip spread in Vienna

after Mozart's

death, according to which is said that he caused the genius' death, because of jealousy.


Domenico Scarlatti
1685-1757
Son of Alessandro Scarlatti

, and an important composer himself, who wrote mostly for the harpsichord

. He was born in the same year as J.S. Bach

and Handel

. He met Handel in Rome

when they were both 23, and lost in an organ

competition against him whilst they were both equal on the harpsichord.


Clara Schumann (Josephine Wieck)
1819-1896
German

pianist

, teacher and composer, mostly for the piano. The wife of the composer Robert Schumann

. Well known as a leading performer of Schumann's works.

1778-1839
A Spanish

composer, mostly remembered for his guitar

teaching technique, and the pieces he wrote for this instrument.

American

composer of marches ('The Stars and Stripes Forever' is the most well known) and band-conductor. Also wrote a few operettas (including "El capitán"). The sousaphone

is associated with his name, but was not invented by him.

1949-
An American

Rock and Roll

star, known for his songs, which talk of the lives of the American working class. His protest songs and the energies he transmits in his singing brought him his unique place in American Rock, which gave him the ultimate nickname, "The Boss". His albums "Born to Run" and "Born in the USA" are two of the most successful in his career, and he is viewed as one of the original, authentic artists America gave the world.

1933-
American

composer and pioneer in the field of electronic music

. Innovator in works involving instruments and other media, including interactive computer music systems. Maker of computer software products for music education and creativity for children, such as the "Making Music" and "Making More Music".

1842-1900
An English

composer who particularly excelled in his Opera Comique

(comic operas) "The Mikado" and "Patience".

Thomas Tallis

1505-1585
A central English

composer of the Renaissance

. Among his works, one should mention his 40 (!) voice motet

, "Spem in alium".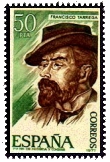 Francisco Tárrega
1852-1909
A Spanish

master composer mostly remembered for his guitar

works and transcriptions for this instrument, which still remain in the concert repertoire.

1905-1998
A 20-century

English

composer who wrote in a variety of vocal and instrumental forms. His fame came mostly from his opera

"The Midsummer Marriage" and the oratorio

"A Child of Our Time".

1882-1949
A Spanish

pianist

and composer of the Spanish national music

school. His famous piece is "The Dew Parade" (Le procesión del Rocio).

1548-1611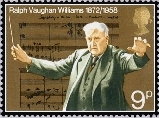 Ralph Vaughan Williams
1872-1958
An English

composer who was one of the last Romanticists

, and a great believer in melodic music. Among his important works are the "Three Norfolk Rhapsodies" and "Fantasia on a Theme by Thomas Tallis".

1907-1992
One of the most important Arab composers in the history of Arab music. An Egyptian

, who wrote more than a thousand musical pieces in his life, and was among the grand innovators of Arab art music. He combined many Western classical elements in his works, many of which were dedicated for the praised Egyptian singer

Um Kalsum. He performed many of his own songs, and orchestrated the Egyptian national anthem, for which he was given a general's rank from the late President Anwar Sadat. Abdel Wahab is the prominent figure in creating the pattern of the classic Arab musical film, combining an extremely emotional, tears-swept story with popular songs, and throughout the years he also incorporated western styles, such as the tango

and rumba

, in the sound-scores of those films.
In 1964, his biggest hit came out: "Inta Omri" (You are my life), in Um-Kalsum's exciting performance. This song, half an hour long, accompanied by a large orchestra, became the best selling song in the history of Arab music, and has had many other performances and interpretations since, by the best Arab musicians and orchestras.


Anton Webern
1883-1945
A 20-century

composer who wrote in pieces in the 12-tone system

, such as the "Orchestral Variations". Like Alban Berg

, he was a pupil and one of the most evident sympathizers of Schoenberg

.

Adriaan Willaert
1480-1562
One of the greatest polyphonists

of Northern Europe. A Flemish composer who contributed a great deal to the development of the madrigal

.


Hugo Wolf
1860-1903
A Romantic

composer who was one of the greatest writers of German

art-song - the lied

. He composed the poetry of some of the greatest German poets of his time, including Goethe. A famous piece he wrote is the "Italian Serenade" for a small orchestra

.

1935-
A modern composer who tried new composition techniques, with various influences, such as free jazz

. He focused on the recurrence phenomenon, thus generating minimalism

as a meaningful trend in the music of the 20th century

.