Xtend

Listen

Jokes

Picture

Evolution

Notes

Dictionary

Animation

Internet

Projects
---
Relatives


Harpsichord
The piano
The piano was invented by Christophori from Florence. The term is an abbreviation of its original name "pianoforte" (Italian for "loud-quiet"), indicating that unlike the harpsichord

, the piano can be played in varying volumes according to the power of striking the keys. Sound production is achieved by striking the keys that operate small hammers beating against the piano's chords. The stronger you push the key - the stronger the strike and thus also the sound

.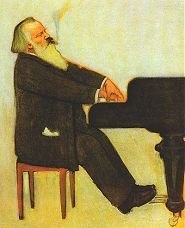 Among prominent piano composers was Mozart

, who was a wondrous pianist from an early age, Beethoven

, who was the first to use its dynamic and expressive potential, Liszt

, who was a virtuoso

player and introduced many innovative techniques into performance repertory, and Chopin

- the poet of the Romantic

piano

.
Different technical novelties allowed nowadays piano play against the entire orchestra. The modern piano, of the metal frame enabling the use of especially thick strings, has a strong, impressive sound. The piano concerti

of great composers are well known (headed by the No. 5 Concerto for piano and orchestra, "The Emperor"

, by Beethoven). Beethoven's piano sonatas

are some of the most important pieces in this instrument's repertory. The miniatures for piano by Chopin - waltzes

, etudes

, nocturnes

and polonaises

- are also of the instrument's highlights.

Today, most works classical music originally written for the harpsichord are also played on piano. The piano is also a main instrument in most genres of popular music including Jazz

, Rock & Roll

and Pop

music. Among the greatest players in the 20th century are Arthur Rubinstein

and Daniel Barenboim

.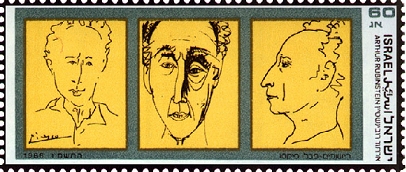 Arthur Rubinstein - one of the greatest pianists of the 20th century


The Piano Trio
The Piano Quintet
| | | |
| --- | --- | --- |
| Children Piano Site | For the Pianist & Teacher | Piano MIDI files |
---
An electronically amplified keyboard instrument which is capable of producing sounds like the piano's

.

Video
Part 3 from the "Pathetique Sonata" by Ludwig van Beethoven
Composers

Beethoven


Mozart


Chopin


Schumann


Liszt