Xtend

Listen

Period

Country

Quotation

Projects

Dictionary

Finders
Born: 2 March 1900, Dessau, Germany
Died: 3 April 1950, New York, USA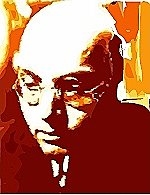 Weill, Kurt
Born in Germany

, he later lived in the United States

. Weill was a leading figure in the German musical life during the period of the Weimar Republic. Like Hindemith

, he believed music should be "useful"

and serve the masses, rather than be detached from them, as Wagner

and his successors did.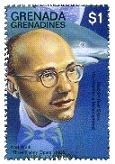 He was a son of a synagogue cantor and a composer of Jewish music. He wrote various operas

, among which "The Threepenny Opera"

("Die Dreigroschenoper") (which is in fact a modern version of John Gay's

older opera "The beggars' Opera", was successfully presented in London

in Handel's

period). The opera includes Cabaret songs, jazz music, and popular style songs. It's content - social criticism written by Bertolt Brecht. With the rise of Nazis to power in Germany

, and after having produced another opera "The Rise and Fall of the City of Mahagonny" ("Aufstieg und Fall der Stadt Mahagonny"), that provoked a storm, Weill fled Germany.
In the United States, Weill mostly wrote for Broadway musicals, through which he believed he could address society and serve it.

Weill on the WWW
| | | | | |
| --- | --- | --- | --- | --- |
| Sites | Audio | Video | Images | MIDI |
Description
He Was

He Lived in the

Twentieth Century

Germany