Composers

Beethoven


Haydn


Gluck


Mozart
Haydn and Mozart crowned symphony as the queen of European music, and the sonata form waits for Beethoven.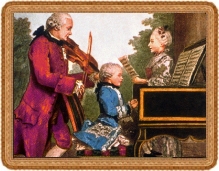 Music in the classic period excels in simplicity and popularity. As opposed to Baroque's polyphonic

richness, Haydn


, Mozart


and Beethoven



brought, to the world of music, the grand symphonies

, written in the sonata form

. Emphasis switches to work's form and structure. Composers are meticulous on these, and the pieces they composed are written according to permanent, customary form.
Beethoven summarises the classic period and foresees the work of Romantic

composers. Among the prominent composers of the classic period, especially noted is Mozart, who, in spite of his early death, left many ingenious, great pieces; Haydn is considered the father of symphony.
Notation in the classic period
Beethoven's "Eroica" notes with Bonaparte's name erased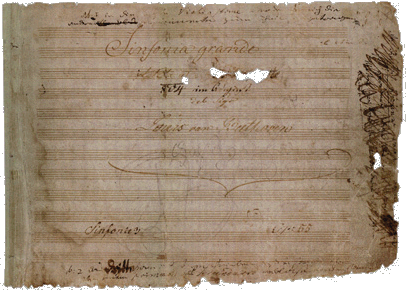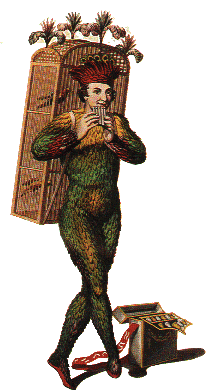 Examples
Typical forms

Papageno from Mozart's opera "The Magic Flute"
Historic and Scientific events
1755
First "Dictionary" by Samuel Johnson
1765
1773
1776
1776
Islands of Hawaii discovered by Captain Cook
1783
Brothers Montgolfier launch the first hot air balloon
1789
1789
George Washington - first president of the USA
1790
Mutiny on the Bounty
1791
U.S. ratify Bill of Rights
1796
The first vaccination developed by Jenner
1798
First lithograph by Senefelder
1799
1800
In USA, Finley demonstrate the first suspension bridge
Musical instruments technology
1791
First organ without bellows, by a Benedictine monk named Luzuel

The Classical period on the WWW
Arts

Politics
Science

Architecture
Notes