Xtend

Listen

Period

Country

Quotation

Projects

Dictionary

Finders
Born: 23 April 1891, Sontsovka, Russia
Died: 5 March 1953, Moscow, Russia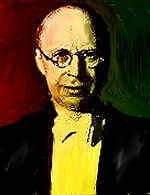 Prokofiev, Sergei
Among Russia's

prominent composers in the 20th century. Studied with Rimsky-Korsakov

and other teachers, and was a gifted pianist. As early as in his first pieces (the Piano Concerto No. 1), his tendency toward bold harmonies and sophisticated rhythmic games that provoked harsh criticism, was evident. On the other hand, he also had a tendency for Classic

structures and tonality

, and the combination between innovative and classical is visible in his work from that time, such as the Symphony No. 1, "The Classic", in which he wrote clean, brilliant music - Haydn-style

.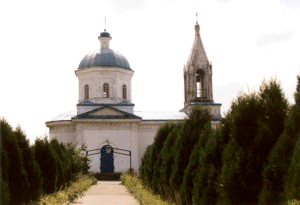 He left Russia in 1918, after the October Revolution, and lived for some time in the US

and in Paris

. During his wandering around Europe, he was influenced by Stravinsky's

"Rite of the Spring", and wrote music for the same ballet as him (for Sergei Diaghilev), music that put him on the cutting edge of modern music.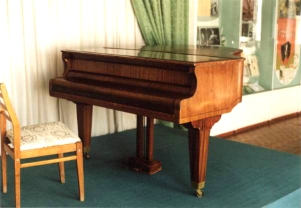 Being in America, he composed an opera called "The Love for Three Oranges", but when he returned to the Soviet Union in 1934, he gradually changed his bold musical style and mellowed it, for the government's satisfaction. Since then, he wrote music for different plays and films (including the sound score for "Alexander Nevsky", by Soviet cinema genius Sergei Eisenstein); particularly loved is "Peter and the Wolf"

which he wrote for an orchestra and a narrator, describing a Russian folk children's educational tale. Each figure in the story is portrayed by an instrument, in the Wagner

-like "guiding theme" (leitmotif

) technique.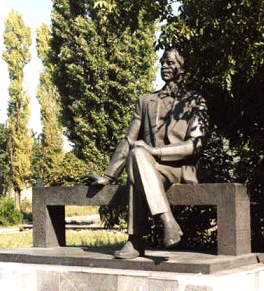 He died in 1953, on the same day as Stalin and never enjoyed the relative relaxation in musical censorship that then took place.


Prokofiev on the WWW
| | | | | |
| --- | --- | --- | --- | --- |
| Sites | Audio | Video | Images | MIDI |
Description

He played

He Lived in the

Twentieth Century

Russia


And now on the WWW



Home Page