Composers


Monteverdi


Gluck


Rameau


Mozart


Weber


Rossini


Verdi

Wagner


Bizet


Puccini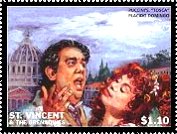 Opera
The opera is a musical drama combining singing and music

. It includes all stage arts including stage design, costumes and full makeup. The opera is a musical melange of a highly evolved singing culture and fine orchestral writing. It was invented in the late 16th century, as a part of a renaissance

of ancient Roman

and Greek cultures, and its origins are rooted in the ancient Greek

theatre. The first opera was "Daphne", first performed in 1598 in Florence. It's music was composed by Jacopo Peri

(1561-1633).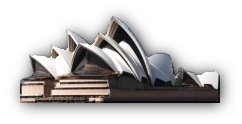 Throughout operatic history, there is a constant, fascinating competition between drama and music as different artists underline one element as more important, yet both consitute a significant component in the opera as a whole. Monteverdi

, Gluck

and Rameau

were the important baroque

opera composers, while Mozart

, with "The Marriage of Figaro", "Don Giovanni", the "Magic Flute"

and many other operas, was the leading classical

composer in this field. Among 19th century romantic

Italian

composers were Rossini

("The Barber of Seville"

) and Puccini

("Tosca"

and "La Boheme") and of course the greatest opera writer Verdi

, who, with unforgettable operas such as "Nabucco", "La Traviata"


, "Rigoletto"

and "Aida"


made opera the perfect romantic combination of great drama and worderful music.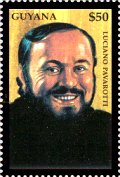 In his great "music dramas"

, German

composer Wagner

("Twilight of the Gods", "Tristan and Isolde") developed Weber's

system of light-motifs

, in which every character is represented by a musical motif, played every time it is either mentioned or appears, and he turned to write operas about historical and German myths. The end of 19th century brought opera writers to deal with more realistic subjects than before (opera verismo

), and they strated writing about the lives of the common people of their time ("Carmen"



by Bizet

, and Puccini's "Madame Butterfly"


, for instance).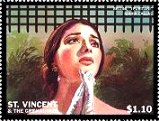 The excellent opera singer always gained audiences' admiration. There were times (the 17th century) when the admiration they enjoyed made them masters of the opera, and composers wrote operas that would allow them to demonstrate their staggering aptitude. Although opera since Gluck became more dramatic and less of a virtuoso display, there were singers in the 20th Century, such as Maria Callas "the divine" and Italian tenor

Enrico Caruso, who became icons of opera singing history. Of the most famous opera singers in the world today, are the tenors Luciano Pavarotti and Placido Domingo. They perform in the main opera theaters in the world today, from the Metropolitan in New-York

to Milan

and Vienna

.
The opera, in many people's opinion, is artistic wholeness, derived in the number of arts taking part, and in the quality that this combination produces.
| | | |
| --- | --- | --- |
| "Hoffmann's tales" by Offenbach | Prokofiev's "Love of the 3 oranges" | From Verdi's "Nabucco" |
"Habanera" from the opera "Carmen" by Bizet (Solo: Lori-Kaye Miller)
"The Queen of the Night" from the opera "The Magic Flute" by Mozart (Singer: Diana Damrau)

Study more about Opera Synopses or

Xtend

Listen

Period

Picture

Stamps

Dictionary

Internet



Projects

Finders