Xtend

Listen

Period

Country

Notes

Quotation

Projects

Dictionary

Finders

Born: 8 September 1841, Nelahozeves, Czech Republic (Bohemia)
Died: 1 May 1904, Prague, Czech Republic (Bohemia)
Dvorák, Antonín
In his childhood, Dvorák, son to a poor family, began working as his father's apprentice butcher, but, fortunately, his father was convinced to let him learn to play the organ

, and so he also experienced orchestral music that fascinated him. He played first viola

in Prague's

theatre orchestra, conducted by Smetana

. At the same time, as the leading exponent of Czech musical nationalism

with Smetana, he composed music based on Bohemian (now Czech) folklore, combined with the conventional forms of Classic music. His Slavonic Dances


, written under the inspiration of Bohemian folk music, are very famous. In a contest he won, one of the judges was Brahms

, who was impressed by him and aided the publication of his work. His striking success around Europe brought about his greatest pieces, particularly his 7th Symphony.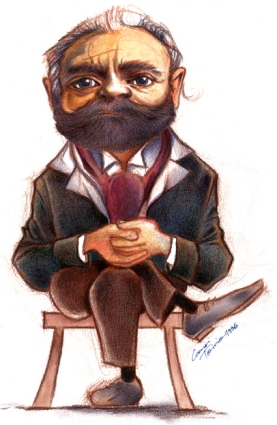 He was appointed director of the National Conservatoire in New York


, were he wrote his best-known masterpiece - Symphony no. 9 "From the New World"


, in which he incorporated many elements of native American and black folk music

. He included similar materials in his chamber work - The String Quartet No. 12 in F major, "The American". On his return to Prague, he was already an admired national composer.
Dvorák died in 1904, shortly after the first performances of his last opera, "Armida".

Dvorák on the WWW
| | | | | |
| --- | --- | --- | --- | --- |
| Sites | Audio | Video | Images | MIDI |
Description
He played


He Lived in the


Romantic period

Czech