Composers


Rameau


Purcell


Haydn


Mozart


Beethoven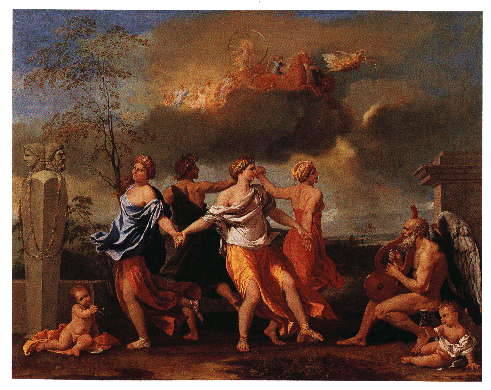 Rondo
An instrumental form based on a repeating section, but between every appearance of this section, a new composition is deployed. Therefore, it can be described as a strophic form or an a-b-a-c-a... structure. The source of its name is an ancient French

dance. The rondo form is one of the most widely accepted forms in music, since it combines the reprise of a known section with the diversity and novelty of new parts that keep coming. Thus it is used in works by Rameau

, Couperin

and other. A famous rondo is the one in Purcell's

drama "Abdelazer"


.
Among composers of the classic

era, such as Haydn

, Mozart


and Beethoven

, it evolved into a form called "rondo-sonata"

which is a combination of the rondo principle with the sonata (simply, it is a sonata with an additional appearance of section 'A' before the development unit). The structure of this form is a-b-a-c-a-b-a.
Note that many works are not titled "rondo", yet they are built as one. For example, different mazurkas

, bagatelles

, waltzes

and impromptus

were written in the rondo structure.
One must not confuse this with the medieval

rondeau

, a polyphonic song that lacked the structure that characterised the rondo since the 17th century.

Xtend

Listen

Period

Notes

Scheme

Dictionary

Internet



Projects

Finders