Xtend

Listen

Period

Country

Quotation

Projects

Dictionary

Finders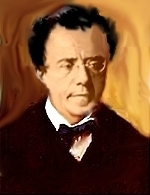 Born: 7 July 1860, Kalischt, Austria
Died: 18 May 1911, Vienna, Austria

Mahler, Gustav

A son of a Jewish storekeeper who became a great conductor and a prominent Romantic composer. He got his musical education in the Vienna

conservatoire, and learned composition from Bruckner

. As a composer, he took it upon himself to develop symphony


as a means of expression for the human spirit. In this sense, he is Beethoven's

follower, and like him, he kept breaking the boundaries of symphonic form. The orchestra structure and the number of players that grew beyond recognition is also among the characteristics of his ten symphonies (like Schubert

, Mahler also has an unfinished symphony - No. 10), and especially known is his Symphony no. 8 "Symphony of a Thousand", whose performance requires hundreds of players and singers; they represent the entire universe, participating in singing.

Mahler also wrote lieder


- tiny songs for a voice and a piano. His cycles "Elegies on Children's Death" ("Kindertotenlieder") and "Songs of a Wandering Apprentice" ("Lieder eines fahrende Gesellen") are known, next to Schubert's cycles, as the most excellent Romantic repertory song collections. "A Boy's Magical Horn" ("Des Knaben Wunderhorn"), the collection of folk songs he composed, became a source of themes for his symphonies.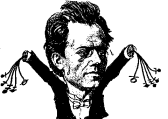 At the end of his life, Mahler left Anti-Semitic Vienna and moved to New York

, where he successfully ran the Metropolitan Opera and conducted it's orchestra. Mahler is one of symphony's giants, and his 9th Symphony is viewed as the peak of his work, and so is "The Song of the Earth"

("Das Lied von der Erde") - a symphonic song cycle based on Chinese

poetry. His Symphony no. 1, "Titan"



, is also very popular.
Mahler supported Schoenberg

both artistically and financially and the latter's 'Theory of Harmony' was dedicated to him.




Mahler on the WWW
| | | | | |
| --- | --- | --- | --- | --- |
| Sites | Audio | Video | Images | MIDI |
Description
He Was

He Lived in the


Romantic period

Austria


And now on the WWW



Home Page