Xtend

Listen

Period

Country

Notes

Quotation

Dictionary

Projects

Finders
Born: 4 March 1678, Venice, Italy
Died: 28 July 1741, Vienna, Austria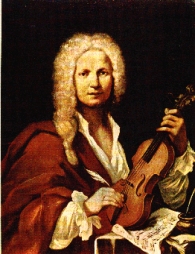 Vivaldi, Antonio
Among the most important composers in the history of violin. He composed over 200 violin concerti

, and was one of the deliverers of change in the concerto

- until then, the "concerto grosso"

faced a small soloist band with the entire orchestra, and the concerto was based on their combination. Vivaldi was one of the first to deploy a single solo instrument against the orchestra, which would become widely accepted later on. For example, he wrote a Mandolin Concerto

.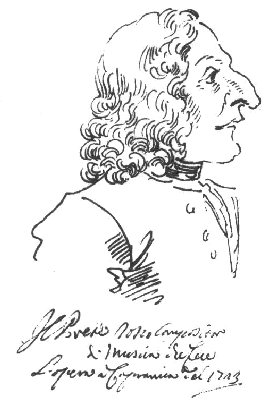 His work "The Four Seasons"



, describing the seasons of the year in four separate solo-concerti, is very popular.
After his death, Vivaldi was almost forgotten, but in the course of studying Bach's

work, researchers found that Bach copied many sections of Vivaldi's work, as customary in their time, and so many of his works were studied, exposed and became familiar to the concerts audience.

Vivaldi's "Four Seasons" (Spring) - Gidon Kremer leads the English Chamber Orchestra
Vivaldi on the WWW
| | | | | |
| --- | --- | --- | --- | --- |
| Sites | Audio | Video | Images | MIDI |
Description
He played

He Lived in the

baroque

Italy